TOP TALK
What Meaningful Corporate DEI Looks Like According to a Top Multicultural Marketing Agency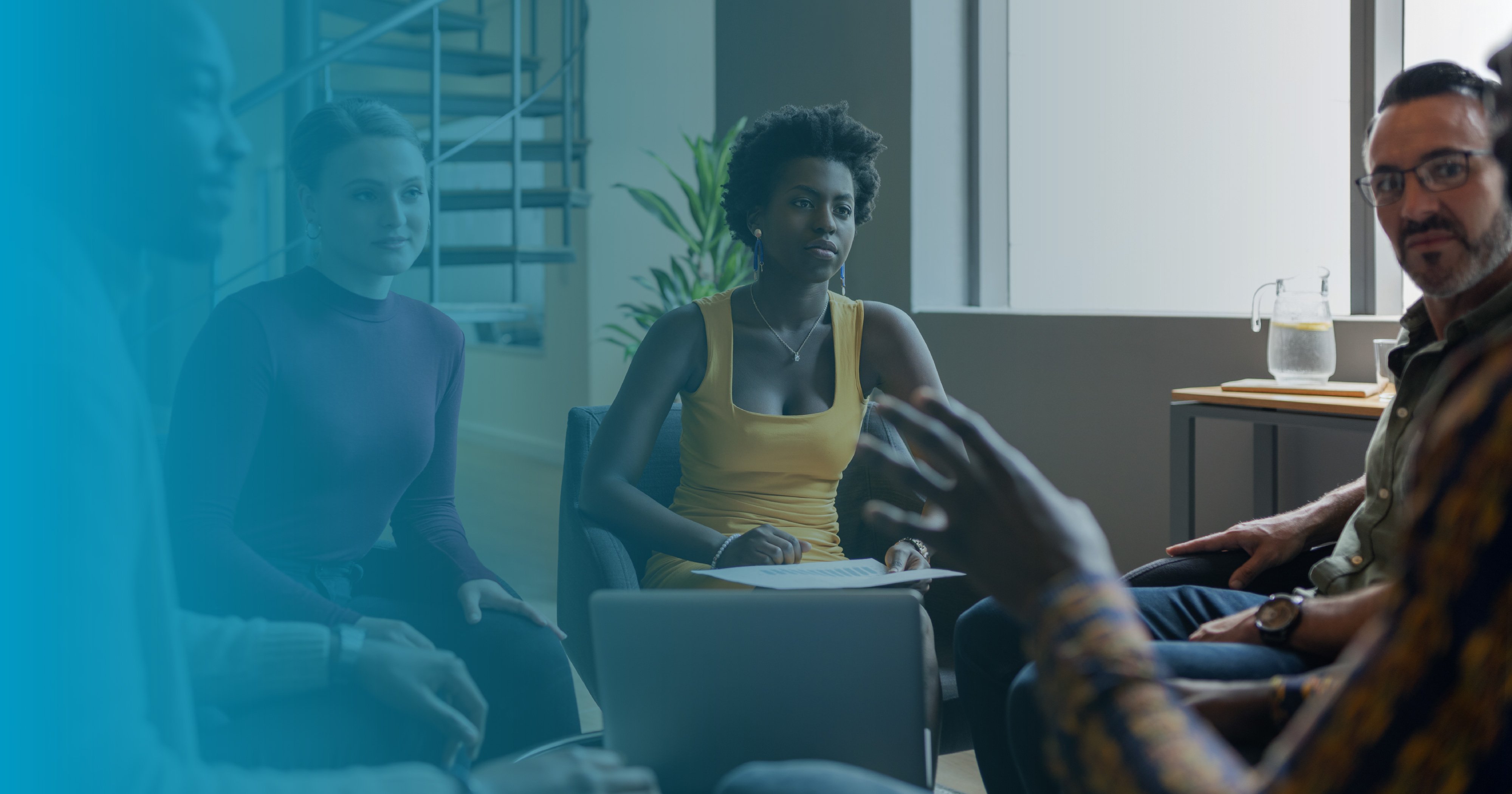 Posted By Celena Fine on July 07, 2022
For many organizations, diversity, equity, and inclusion (DEI) might not be a new concept, but it may be a new program. In response to the massive social movements that rose up in the spring of 2020, many organizations jumped on the bandwagon, making pledges, donations, and promises to embrace DEI. But what does that mean? And how many of those businesses have followed through?
To answer some of these questions, Tier One Vice President Celena Fine talked with Jocelyn K. Coley, one of the co-founders of The Allen Lewis Agency (TALA), a member of Tier One's integrated agency team network. Jocelyn and her partner, Chandra S. Lewis, collectively have more than 40 years of marketing communications experience. Since TALA was founded in Detroit seven years ago, it has developed a strong reputation for multicultural communications and marketing and has worked with a number of major North American brands.
In the past two years, TALA and its multicultural clients have been on the front lines of a quickly changing DEI landscape. They've seen what works, what doesn't, and what real change looks like.

Celena Fine: Two years ago was a massive wake-up call for corporate DEI with many companies putting out DEI statements, commitments, and action plans for the first time. How would you assess the current state of DEI initiatives in the corporate world?
Jocelyn Coley: Today, I think some folks feel like the pressure is off, the spotlight is off. Reporters aren't calling and asking, "What are you doing from a DEI perspective?" So some organizations have taken their foot off the gas. And I understand that for some businesses, that's the way it goes. It's solving today's fires because that's all you have time for.
Then there are the companies (and we're fortunate to work with a number of them) that have taken this very seriously. May of 2020 made them take a long hard look at their businesses, how they were treating and reacting to employees, and how they were engaging with their communities.
Even without the consistent spotlight and pressure, they've stuck by their commitments. They've set measurable goals and objectives. Because we know in any company, if it's not measured it's not done! They're holding themselves accountable and trying to make real change. That's not an easy thing.
I always tell the companies I work with it took decades of discrimination and bias to get us where we are. We are not going to get out of it overnight. And I don't think anyone is expecting companies to achieve that. People just want real progress, they want to see genuine work being done, not just a black box on social media.
CF: DEI efforts from companies often get a lot of criticism for being empty statements or lip-service. What are the keys to actionable and effective DEI initiatives?
JC: Meaningful change starts inside your company. Start by listening to your employees of color and other marginalized groups (LGBTQ+ for example). Give them a space to connect (affinity or employee resource groups, or the like), then give them a say in things. The companies that are looking at themselves from the inside out are the ones that will make the most impactful, long-term, successful change.
Next, look at leadership. In the last two years I've also seen a lot of companies go out and hire their first diversity officer. And that's fabulous. But it's a first step. Did you give that chief diversity officer a budget? A team? Who do they report to? If you buried them seven layers down in the organizational chart, what does that really mean? Without the right resources to be successful, even organizational changes can quickly become empty gestures.
Finally, you have to be willing to ask for help in the areas you need it. I applaud the companies that, in the last two years, have acknowledged they don't have a clue where to start and reached out to experts (NAACP, National Urban League) and agencies like ours to get the help they need.
CF: What are some pitfalls to avoid?
JC: Do not just slap Juneteenth on your product. We've seen several companies make this mistake. There was the now infamous Juneteenth ice cream flavor. What does Juneteenth taste like? Efforts like that come off patronizing and certainly don't represent real change.
In 2020, we saw so many companies jump to have some kind of response because they didn't want to be seen as being behind or not supportive of social justice. FOMO is real and it led so many companies to jump and put the black box up on their social profiles, share the hashtag, and pledge money. These are all a positive show of support, but without followthrough, they're not true DEI.
I understand in some cases why businesses were overwhelmed by the moment. We were in the middle of a pandemic, then we had political turmoil, then add social unrest to the mix, we all went through a lot. But in spite of all that, if your customers are from marginalized, minority communities and you still haven't said or done anything to demonstrate support, there really is no excuse.
With that said, we tell clients all the time that while it's important to act quickly, it shouldn't be at the expense of making the correct move. I would much rather see a business take the time and be thoughtful than jump on the bandwagon with empty actions and promises — what I call copycat conciliation. Then whatever they commit to, they quickly follow up on that.
CF: Are there any examples of DEI initiatives from companies that you admire or think have made a real impact?
JC: Companies that have fared well are ones that were already doing the work and stayed the course. It's like the old saying: Stay ready so you don't have to get ready.
When this huge push came in May of 2020, even those companies were questioned online and on social media. It gave them the opportunity to amp up what they were already doing, but they didn't have to start from scratch.
Our client, Nissan, is a good example of this. It launched its Nissan Foundation 30 years ago in direct response to the civil unrest that followed the verdict of the Rodney King trial in Los Angeles. At the time, Nissan's headquarters were just outside L.A., and its employees were very directly impacted. In many ways it was similar to where companies found themselves in 2020.
Leadership came together to determine the appropriate response. The result was the Nissan Foundation, which supports local nonprofits that are focused on racial understanding, education, awareness, and acceptance. Then, in 2020 when Nissan was asked what they were doing, they were able to point to almost three decades of work. They had a solid foundation to highlight and build on.
Then there are companies like Zillow that reached out in June of that year because they wanted to do more. When you think about the conversations that have been happening around equity over the last two years, homeownership came up a lot. It's a critical piece in leveling the financial playing field for minorities by building generational wealth. It's also work Zillow was already doing. The question for us was how can they appropriately tell that story, and that's where we're helping them.
That starts with fostering conversations, because that's where change starts. Yes, you and I might be different, but if I can understand what motivates you, what you value and why you value that, then it takes away the mystery and the ignorance and hopefully the bias that often comes with it.
Conversations like this are important. All of us play a part in this. All of us.