TOP TALK
Trend Analysis: Are We Moving Toward Inclusivity or Exclusivity?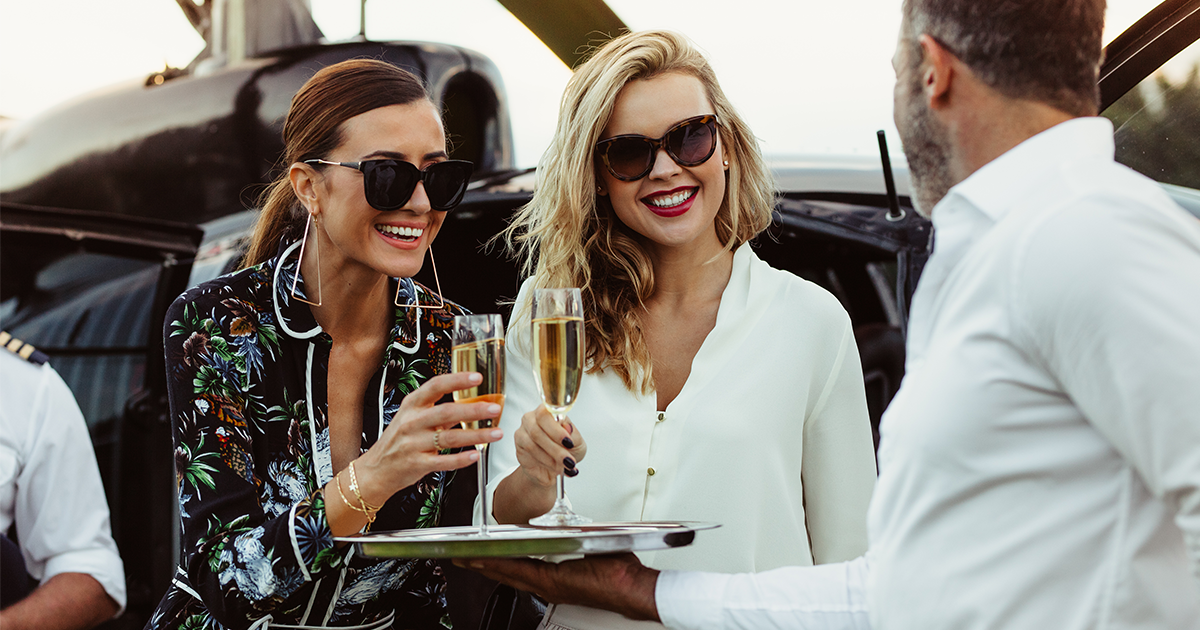 Posted By Celena Fine on November 07, 2023
Over the past few years, consumers have continuously pushed brands to be more inclusive. In 2021, a year after many businesses promised to address the racial disparities in their workforces, S&P 100 companies added 323,094 new jobs — 94% of those positions went to people of color. Inclusivity continues to be prioritized in our work and personal lives, but the opposite is true in our shopping carts. Traditionally, luxury brands have been the sole purveyors of exclusive products — à la the Birkin bag that's more of a status symbol than an accessory. Now, this business model is beginning to expand to a range of industries.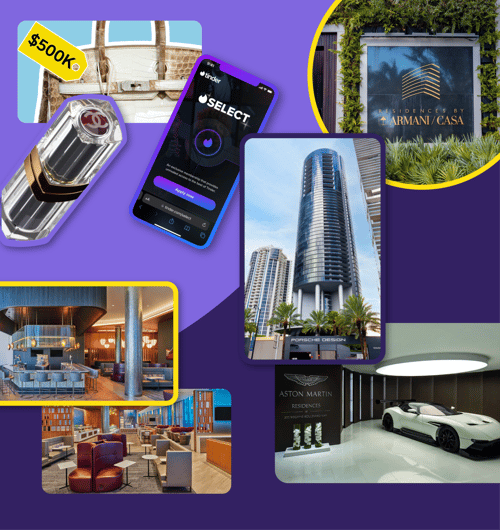 The Booming Luxury Market
Luxury brands are experiencing a major boost. From $3,000 Nikes to viral Chanel lipsticks, 95% of luxury brands saw profits grow last year. For Hermès, maker of the famous Birkin bag, profits jumped a record 38%. But it's not just designer brands hoping to attract customers with the allure of exclusivity.
From a $500 Tinder Subscription to Fendi Chateau
One unlikely candidate promising an exclusive experience (for those willing to pay for it) is Tinder. Tinder Select, the dating app's new premium tier, promises the top 1% of Tinder users a better way to receive high-quality matches faster and sooner. But if you want to be part of the exclusive club, you'll have to shell out $500 a month.
The real estate industry is also getting in on the trend. Cities like Miami are home to a burgeoning market for branded luxury condos. Originally the purview of luxury hotel and hospitality brands like Ritz-Carlton, automakers and couturiers are also looking to capitalize on the grandeur associated with their prestigious brand names. From Porsche Design Tower and Bentley Residences to Fendi Chateau, brand names are no longer just about the clothes you wear and the cars you drive, but where you live.
This model is also taking its way into the sky as Delta airlines recently tightened restrictions for frequent-flyer customers to limit airport club access, making its lounge areas more exclusive. However, this move was met with mixed reactions, as some consumers felt Delta had taken exclusivity too far. Delta's CEO has since reassured them the company will make modifications. While exclusivity is alluring, it must be balanced with customer expectations and comfort.
Premium vs. Exclusive
This is not the first time the concept of "premiumization" has been brought up in the post-pandemic economy. Instead of attracting customers with discounts, brands have been looking to premium offerings as a way of generating revenue when budgets (and consumer wallets) are tight — think expensive ad-free streaming service plans and paid subscriptions to social media sites.
But these exclusive offerings go beyond just a price increase for a premium product. Creating a sense of exclusivity around a product or service makes consumers feel like they are receiving something elevated and unique, and gives loyal customers the sense they are part of an elite group.
Cashing in on Brand Cachet
Society demands inclusivity — and also exclusivity. Brands must strike the right balance between exclusive offerings, accessibility, and consumer expectations. While not every brand needs to implement an egregiously costly subscription service, having some sort of cachet to your brand to make consumers feel special goes a long way. This aura of exclusivity can make consumers feel valued, fostering loyalty and engagement.
Want to hear more? In our monthly trend report, we dive into the emerging cultural and business trends you need to know to stay at the forefront of conversation.