TOP TALK
The Top 7 Social Media Trends of 2017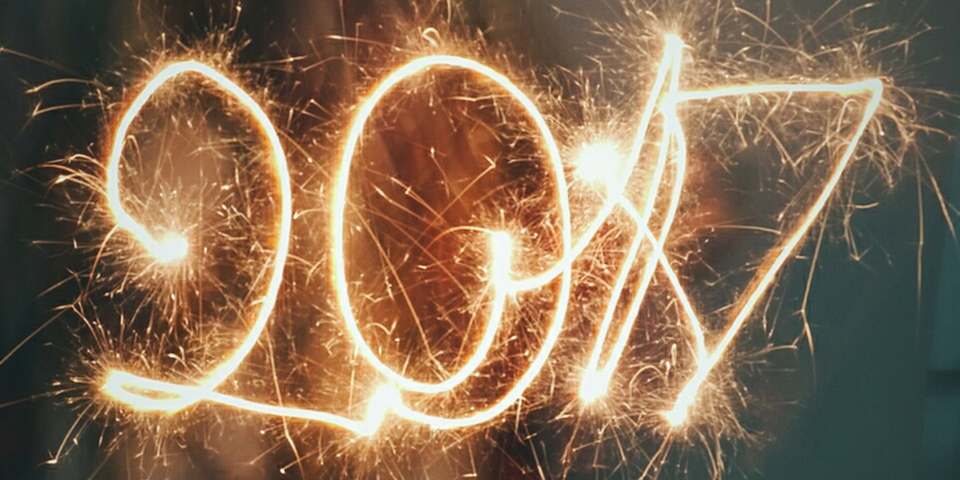 Posted By Stephanie Malkus on November 08, 2017
It's hard to believe that another year has just about come and gone, and what a year it has been for social media. In 2017 social media has soared to new heights and faced new challenges that have meant a world of change for everyday users and brands alike.
It can be challenging to soak in everything that's changed, so we outlined the highlights of the last 365 in social to help you reminisce, remember, and start planning for next year. Here it is, the year 2017 (so far) in social.
Platforms Regrouped and Reorganized
Just about all of the top platforms did some level of moving and shaking this year with shifts in content, community, and of course more and more visuals to go around. In June Facebook announced a renewed focus on groups that kicked off with a countrywide tour by Mark Zuckerberg, followed by FB's first ever "Community Summit" in Chicago where leaders of groups gathered as Facebook "changed its mission." For brands, who also have group functionality now too, this is a reminder of the power of social media to provide opportunities for personal connections.
Elsewhere in the social-verse the strength of visuals continued to prove itself as the world fell in love with Instagram Stories (after a brief period of hesitation), in many cases abandoning Snapchat for the simpler, sleeker design of Stories. Brands too jumped on this creative train to with ephemeral, but beautiful live content. Of course, Snapchat isn't quite down for the count yet, and as we head into 2018 the app is promising a complete redesign, so stay tuned.
Meanwhile, on Twitter 140 characters are so last year as the platform rolled out 280 characters for most of its users, to mixed emotions. It's interesting to note that according to stats from Twitter's test period for the feature, most users still stayed within 140 characters once the novelty of the bonus characters wore off. So it would seem that old habits die hard. But brands shouldn't be afraid to stretch their character limits as social strategies head into the new year.
Algorithms Evolved
While this year led many social platforms to rethink their methods, Facebook had a particularly rough year in terms of algorithmic scrutiny, ergo its redirected focus on community and groups. The ways in which unchecked promotions influenced U.S. elections continue to be analyzed, and Facebook continues to adjust. But what have those adjustments and other algorithm changes meant for brands? In short FB is seeking to reduce clickbait headlines/fake news, meaning companies need to be particular with their content headlines. FB also now gives preference for faster-loading content, motivating companies to keep an eye on their site speed. Of course, the FB algorithm is an ever-changing hurdle for brands on Facebook, so it's always best to stay tuned.
Paid Got Prioritized
Organic reach via social platforms seem to decrease with each new algorithm adjustment, driving businesses to pay for promoted content. This year, the digital sphere saw a 15.9 percent increase in ad spending. Over 70 percent of this increased spending went toward mobile ads, largely through outlets like Google and Facebook. With Instagram breaking 2 billion monthly users and Facebook retaining its status as a social media giant, all signs indicate full paid ahead into 2018 and beyond.
Immediate Impact Amped Up
While YouTube, Facebook, Twitter, LinkedIn, et al., allow users to create video meant to stay, interest in ephemeral content has also skyrocketed. This fleeting content creates a heightened sense of urgency among users, as it disappears after a short period (usually 24 hours). The feature started as Snapchat's main service, but Instagram quickly followed suit with Stories, and in May Instagram Stories officially surpassed Snapchat with 200 million daily active users. Facebook added the feature as well, but it hasn't yet achieved the same usage levels.
Video Kept Rolling
Video has been the refrain of social media transformation for years now, and 2017 was no different. Video production, sharing, and ad spending exploded in 2017, and most notably, LinkedIn just threw its hat into the social video ring this fall. Beginning in August 2017, users were (finally) able to upload videos directly to the platform, meaning there's yet another way to incorporate video into branded social strategies.
Brands Augmented Reality
This year, users saw a major shift toward immersive experiences like virtual and augmented reality (VR and AR) coming into broader applications with Snapchat and Instagram. AR filters are nothing new to the Snapchat crowd, but the latest advances have stepped toward more complex overlays and branded tie-ins.
Apple's new Animoji are the latest AR breakthrough and have already proven to be quite the engagement driver since their official debut last week. AR may seem out of reach for smaller companies, but the rise of 360 degree photos and videos are yet another strong move in the same realm and a step towards immersive content that all brands can take advantage of.
Messaging Got The Message
Facebook originally launched chatbots on Messenger in 2016, but the feature gained significant traction this calendar year. Messenger now has over 1 billion users, and brands like Hyatt and IBM have started using chatbots on the platform to offer 24/7 service to customers. Facebook has branded chatbots as the future of customer service and offers ads that drive traffic to Messenger, so users are likely to see the chatbot functionality expand even further in the years to come.
Of course with the speed of social media, and still nearly two months left in the year, there's still plenty of time for 2017 to make even more social headlines. That's why keeping up is always important for brands looking to make the most of this invaluable marketing tool.
Our Sixty for Social newsletter does the legwork for you in an easy-to-skim weekly update on the top headlines social media marketers need to know and "social sparks" to inspire your own content. Register now and get a head start on your 2018 social media resolutions.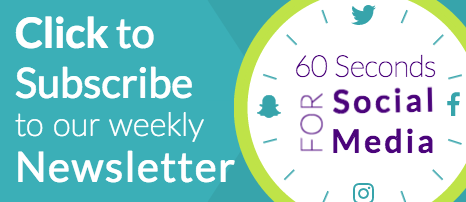 Written with help from Jessica Ivetich.