TOP TALK
The Magic of Influencer Marketing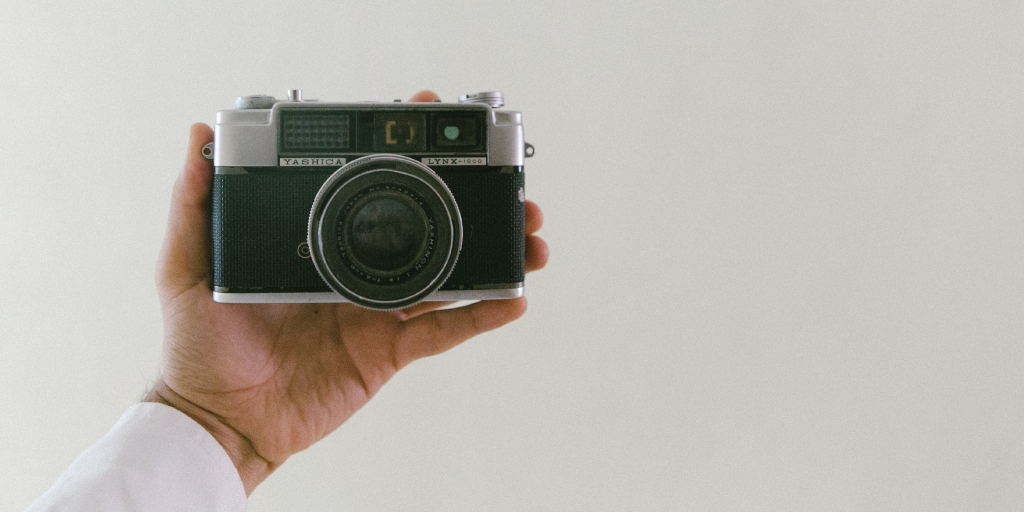 Posted By Colleen Irish on March 13, 2019
If you think influencer marketing is just celebrities posing with the latest FabFitFun box, #SkinnyTea in hand, think again. It's a multibillion dollar industry and a strategy used by more than 80 percent of marketers. Some influencers may be celebrities, but most aren't famous (at least not in the Hollywood sense of the word). The real magic of influencers comes from the seamless way these everyday experts with a strong social following in a particular industry transform advertisements into genuine recommendations. And considering the Nielsen Report found 83 percent of people trust the recommendations of friends and family over traditional advertisements, that kind of authenticity can work wonders.
Cast Your Spell
When executed correctly, influencer marketing can increase brand visibility, enhance and inspire customer loyalty, and create more leads and sales. However, it's not as easy as paying one former "Bachelor" contestant to upload a #sponsored post and calling it a day. Creating a flourishing influencer marketing campaign takes strategy and creativity.
Are They the One?
No, we're not talking about your soulmate (who's supposedly "there for the right reasons") — we mean the influencer that's right for your brand. One of the trickiest, and most essential, components of influencer marketing is IDing the right person to represent your brand. While a high follower count may seem like a top priority, what truly matters is determining who fits your brand's story and aligns with your brand's values. Ask: Who is relevant to your target audience and your product/service? When the partnership between brand and influencer makes sense, the resulting content will be much more intriguing and more likely to connect with your audience.
Activewear company GymShark uses influencer marketing exceptionally well, reaching its target audience of millennial wellness fanatics almost exclusively through a community of fitness influencers on Instagram and YouTube. Through its strategy, GymShark has not only become a trusted brand in the world of activewear, but also among some of the most popular fitness content creators. Now sponsoring more than 100 influencers, the athletic-wear brand is one of the fastest growing companies in the world. GymShark more than doubled its sales last year and is expected to grow from $128.9 million in 2018 to $180.4 million in 2019.
Be Sincere, Be Brief, Be Seated
From relevancy grows authenticity, and influencers are only effective if their content is perceived as genuine. Brands should set goals and create a content strategy with their influencers that contain elements of flexibility and fluidity. Influencer posts that are too scripted or pre-planned won't have the same effect as those that sound like the person's own voice. Remember — your influencer knows her audience and what they like to see. By setting up a strategy that allows your influencer to retain her creative integrity, her audience will be more responsive to the posts.
Technology leader IBM has a plethora of influencers who know the brand inside and out — its own employees. As pseudo-influencers for the brand, posts by IBM employees not only help the company reach potential customers in a variety of industries, they are rooted in the well-being of the company and therefore are respected and trusted.
#IBM Cuts Credit Unions Deal For #Blockchain Services In $1.7 Trillion Industry https://t.co/a39QG9AWBo pic.twitter.com/5S9yNsRkSM

— Marjourie Walker (@Marjourie_W) March 12, 2019
On #InternationalWomensDay2019 , here is me and my Daughter pledging to #BeEqual⁠ ⁠ @IBMAsiaPacific @IBM pic.twitter.com/2PtBb2vDwV

— Nehavarshney (@Nehavarshney80) March 9, 2019
To Make It Count, You Have to Make It Last
When it comes to successful influencer marketing campaigns, truly powerful partnerships are those that last. When users see influencers posting a variety of content with a certain brand over long periods of time (e.g. not just a one-and-done deal) the posts feel less like advertisements and more like that influencer's personal interest. So consider the longevity of your brand-influencer partnership. Will their lifestyle and your brand story be able to grow together over time? Does your potential influencer foresee an upcoming lifestyle change that may cause them to no longer relate to your company's target audience?
The partnership between Pampers and Chrissy Teigen and her husband John Legend shines with authenticity. Teigen has worked with the diaper brand as a creative consultant since the spring of 2018 when she was pregnant with her second child and her daughter was a toddler. Nearly a year later, she continues to promote Pampers. This influencer-brand pairing works exceptionally well because Teigen was using and promoting the products prior to the official partnership — displaying her genuine and lasting confidence in the company.
You Want In?
Before you start dialing up your local celebrities to #sponsor your influencer content, consider a few things. Influencer marketing isn't a foolproof strategy. With thousands of influencers gaining popularity on social media, it takes time and thorough vetting to be sure someone is right for your brand. And while the payoff of influencer marketing can be worth the effort and money — some charge tens of thousands of dollars per post — the ROI can be difficult to measure. In fact, according to the Talkwalker State of Influencer Marketing Report, nearly 40 percent of brands and agencies cited calculated ROI to be the biggest challenge of working with influencers.
And don't forget the legal considerations. Influencer marketing, like any form of advertising, is regulated by the Federal Trade Commission (FTC). We cover everything you need to know about how to stay in good graces with the FTC while using this strategy in our Guide to Influencer Marketing and the FTC. Its biggest takeaway: Be transparent about partnerships and sponsored posts. Always.
---
Influencer marketing is definitely an investment (of time and money), but it's also one of the best ways to connect with your brand's target audience in an engaging and human way. Collaborating with your brand's perfect influencer is the spark that will take your marketing strategy over the top.