TOP TALK
Lessons Learned From Must-Read Blogs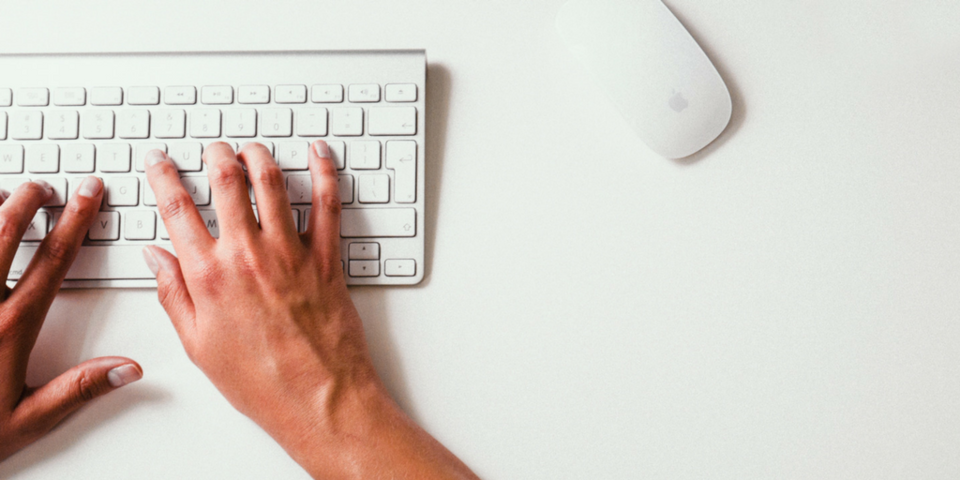 Posted By Marian Hughes on June 15, 2017
What was the last book you just couldn't put down? How about a great magazine article? Have you ever thought about what would give your corporate blog the same type of reaction? With a little planning, strategy, and a few tricks of the trade, it's possible. We've taken a closer look at numerous page-turning corporate blogs and compiled this list of common traits for inspiration:
Must-Read Blogs Know their Target Readers & Have Clearly Defined Objectives
At the heart of every great corporate blog are clearly defined program goals and a thorough understanding of the ideal target reader. Some blogs use their content to support corporate sales efforts and drive inbound leads. Hubspot's blog is a great example of this. Others focus on showcasing company culture as a recruiting and retention tool. Video marketing & production company Wistia melds company culture with sales efforts effortlessly on its blog. Still, others communicate with investors and key stakeholders or showcase the personalities and thinking of their leadership team. Tier One client Nanoco has followed this strategy with a mix of industry updates and insights, as well, on its blog. Whatever your goals may be, get them down on paper to stay focused and guide your content topics.
Must-Read Blogs Get to the Heart of What Their Target Audiences Care About
Successful blogs have a strong grasp of the types of content their target audiences find interesting and valuable. To accomplish this, get up close and personal with your target audience personas. Outline the questions and concerns those personas have that are relevant to your company. Think about what valuable pieces of information you can offer (again, keeping them relevant to your business). Keep in mind that you will likely have more than one target persona, and you need to create content for all of them (not all at once, but spread throughout your content calendar). For example, our client ManageForce's blog is focused on answering the key industry questions its current and potential customers have about optimizing enterprise applications in the cloud.
Be careful not to fall into the trap of pushing out promotional content. To earn trust and build a relationship with your audience, your blog posts should provide something of value that delights readers and feels like a gift, not an ad.
Must-Read Blogs Feature Content From Their Strongest Corporate Voices
The people who communicate your corporate messages via your blog play a very influential role in how far posts are amplified. Successful blogs keep their target audiences as a touchstone in selecting the right voices for their blog, featuring content from executives or departments from which their target audiences are most interested in hearing. Marriott's Marriott on the Move blog, which features its CEO, Bill Marriott, is a great place to start when looking for blog voice inspiration.
Pro Tip: More often than not, the reality is your C-suite won't have the time to write a blog post each week. Seasoned ghostwriters who can work closely with busy executives and who are skilled at writing authentically in a certain person's voice are an effective way to help capture and share valuable industry insights from busy thought leaders.
Must-Read Blogs Have a Consistent Flow of Timely, Meaningful Content
The ultimate goal of any blog is to develop content that inspires your target audiences to keep coming back for more. The teams behind successful corporate blogs map out posts one to three months in advance via a blog calendar. But they are also disciplined about following current events and are nimble enough to develop quick, on-the-fly posts about timely topics that are relevant to their readers. These smart social strategists commit to a consistent rhythm when it comes to their posting schedule so audiences know when to expect new topics. For instance, Tier One client Collibra keeps its clients and prospective customers up to date on the latest data governance news and its own corporate updates with one to two posts per week. But keep in mind that posting frequency is a very personal thing, so pick a schedule that works for your blogging situation.
As you put your blog calendar on paper, don't neglect your objectives and target audiences. Aim for substance, variety, and timeliness when selecting topics and keep in mind the seasonal needs of your audiences as a source of topic inspiration. Make sure you are not spending too much time on one subject or alienating an important audience by failing to address their issues and concerns.
Must-Read Blogs Make Their Content Easy to Find
Savvy marketing teams are committed to ensuring their corporate blog gets as much visibility as possible. They are mindful of using SEO-friendly keywords when they write and edit each blog post to improve its chances of being found. They showcase new blog posts on corporate social media handles and include links to their blog in employees' corporate email signatures. They also encourage employees to share new blog posts with interested audiences either via social media or through emails. Another great way to keep target audiences engaged with your content is to include a subscribe feature on your blog and to email fresh blog posts to subscribers.
Must-Read Blogs are in Tune with Their Metrics
Discovering the subject-matter sweet spot takes some trial and error. The marketing teams behind well-read blogs pay close attention to analytics data like pageviews and time spent on a page to truly identify what's resonating with their readers. They are prepared to shift strategies or refine their approaches if their analytics reveal helpful new insights.
---
When it comes down to it, the common theme of great corporate blogs is a balance of focus and flexibility. Winning blogs start with clearly defined goals, audiences, and objectives to keep the marketing team on point, but also are able to quickly adapt to current events and target audiences' changing needs and interests. By balancing both and practicing these tricks of the trade, you'll be well on your way to shaping a stronger blog following.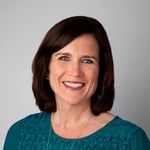 Marian Hughes
What motivates me? Challenging the status quo. I love stepping back and analyzing a PR program to determine if there's a better way to move our clients closer to their goals. I'm constantly scouting out innovative new approaches, tools and technology – anything that holds the potential to really deliver. And, when I discover one with merit, there's nothing more rewarding than getting up to speed, putting it into action and generating big results – that, to me, is hitting it out of the park!