TOP TALK
How to Make a Memorable Brand Announcement on Social Media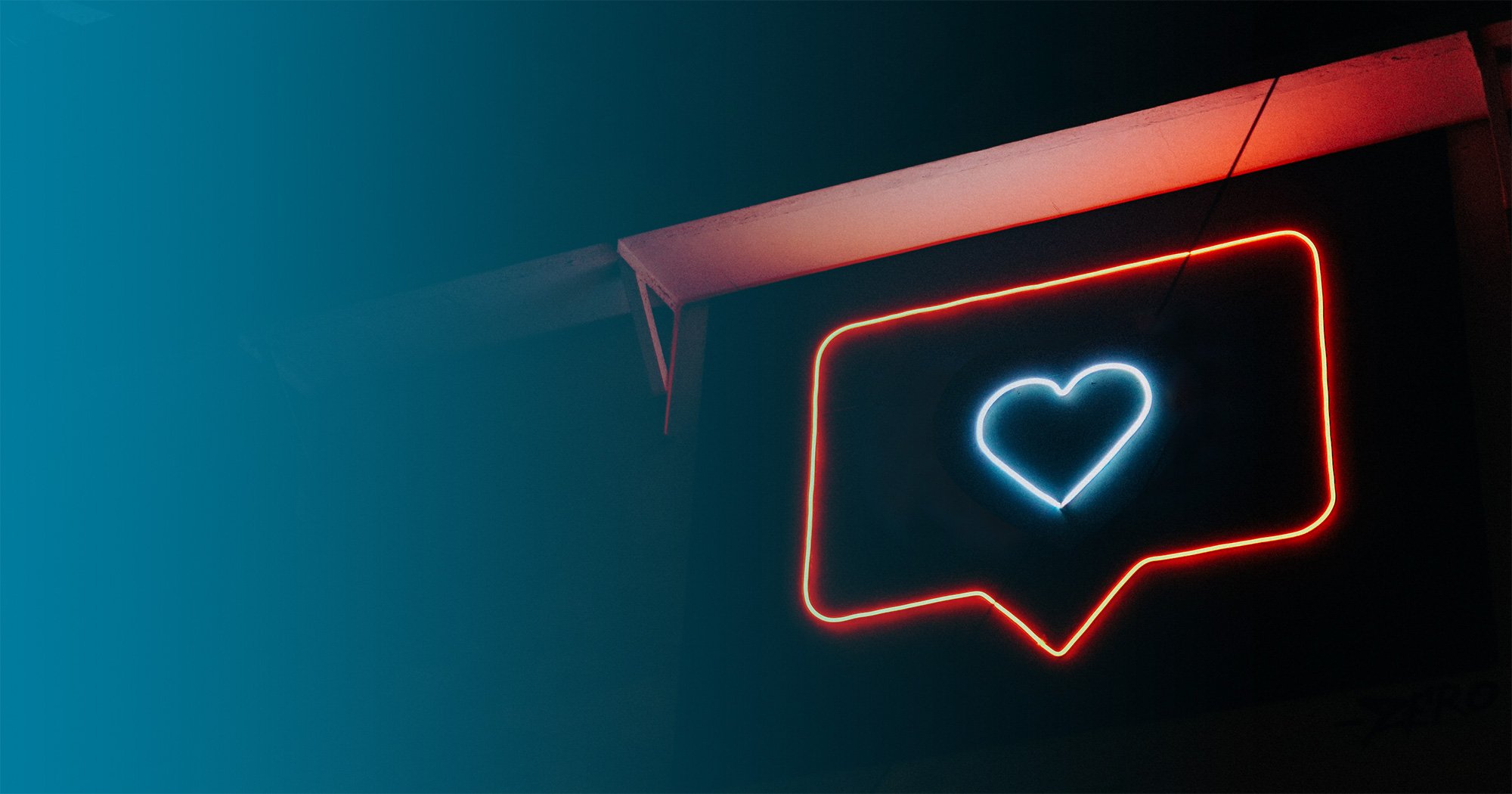 Posted By Gary Hotze on July 17, 2020
In a world where celebrities, influencers, bloggers, and average users alike compete with viral videos, puppy pics, and meme culture flooding social media feeds, standing out is (to put it mildly) — a challenge. If you're a brand that wants to make your product launch, rebrand, or latest piece of thought leadership content really stand out on social, the task may seem daunting.
So how can you help your brand make a splash on social? With a few best practices, the right strategies, and robust content to support it, your news can rise above the noise.
Clarity + Agility Is Key
When your brand announces a new campaign, whether it's a new product, company initiative, or upcoming promotion, make the details easily accessible to your audience and your mission clear. And always be ready to pivot for relevancy. Backpack company JanSport hit the nail right on the head with its #LightenTheLoad campaign.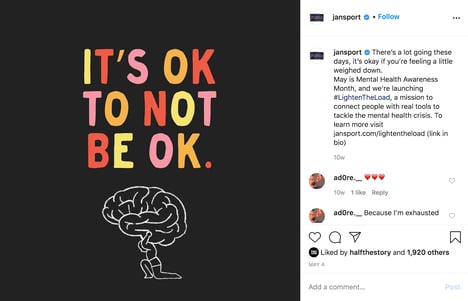 The mental health campaign was already in development when the coronavirus shutdowns began. But by the time it launched in May it had become a response to the mental health crisis brought on by the COVID-19 pandemic. The mission was simple and clear — provide accessible mental health resources and let followers actively participate in the discourse.
The campaign demonstrated agility and expanded the mental health discussion to include other social issues by providing relevant resources for Pride in June and responding to the racial protests in the U.S. and around the world. This fall, the focus will shift again to cover back-to-school.
A flexible structure, straightforward call to action, and very recognizable design allowed this campaign to maintain its relevance and adapt. Create a memorable campaign that lasts by making it as easy for your followers to absorb the information and act on it. And it never hurts to make it visual and shareable.
Keep Your Platform(s) in Perspective
Just as there is no one way to share news on social media, there is no one place to share it, and being particular about where you make your brand announcements and how you use each platform can make all the difference. Few do this as well as Apple.
If you've followed this tech giant, you know that its social content is far and few between, so when it happens, you notice. Instagram is where you'll see the most activity from this mostly socially silent brand, which feels like a natural fit, given Apple's emphasis on design. On Twitter and Facebook, the brand's only shares are promoted and not visible on their profiles.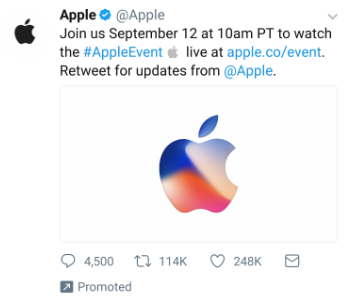 Why? Because they have huge brand recognition and don't have to waste cycles getting the word out. But there are still takeaways for the non-Apples of the world.
Understanding your audience, who they are, where they are, and how they expect to hear from you allows you to provide the most useful (and consistent) experience.. This awareness comes from listening to your followers (their habits, demographics, and platform preferences) and setting expectations with regular social media usage from your brand accounts. You want brand announcements to surprise and delight, not confuse or scare them away.
Keep the Conversation Going
Don't be afraid to engage directly with your audience post-announcement to keep everyone talking about your news. Social media allows users and businesses alike to chat back and forth through direct messages and post comments. That back and forth can be just as critical to the success of a campaign as the launch itself.
Take Burger King (BK), for example, with the launch of its #CowsMenu and sustainability mission. The goofy video promo featured the yodeling Walmart kid (look it up), a carnival of fast food proportions, and cow farts. The over the top clip was a colorful kickoff of BK's campaign for more sustainable practices.
Unsurprisingly, the reactions were energetic with a lot of praise, but also a large amount of criticism from all over the political spectrum. BK (and members of its marketing team) responded quickly and openly to address all of the conversations that came out of this bold move.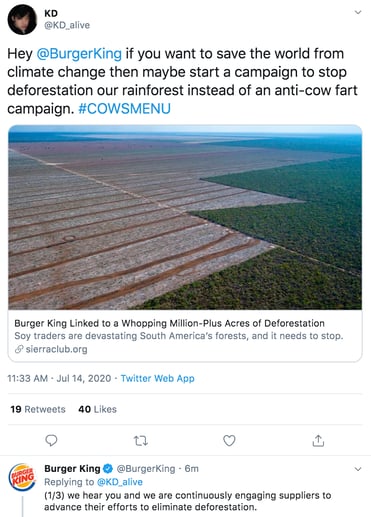 Grabbing lots of eyeballs on social media is no small task, and getting your brand's latest news to stand out truly takes planning and strategy. By following these simple tips and taking inspiration from these real-life campaigns, you can make the most of your next brand announcement.
And if you're looking for a spark of inspiration for your next campaign, subscribe to The Spark, our weekly digital marketing newsletter.
Editor's Note: This post was originally published in August 2018 and has been updated.