TOP TALK
It's the Thought That Counts: Establishing Thought Leadership on Social Media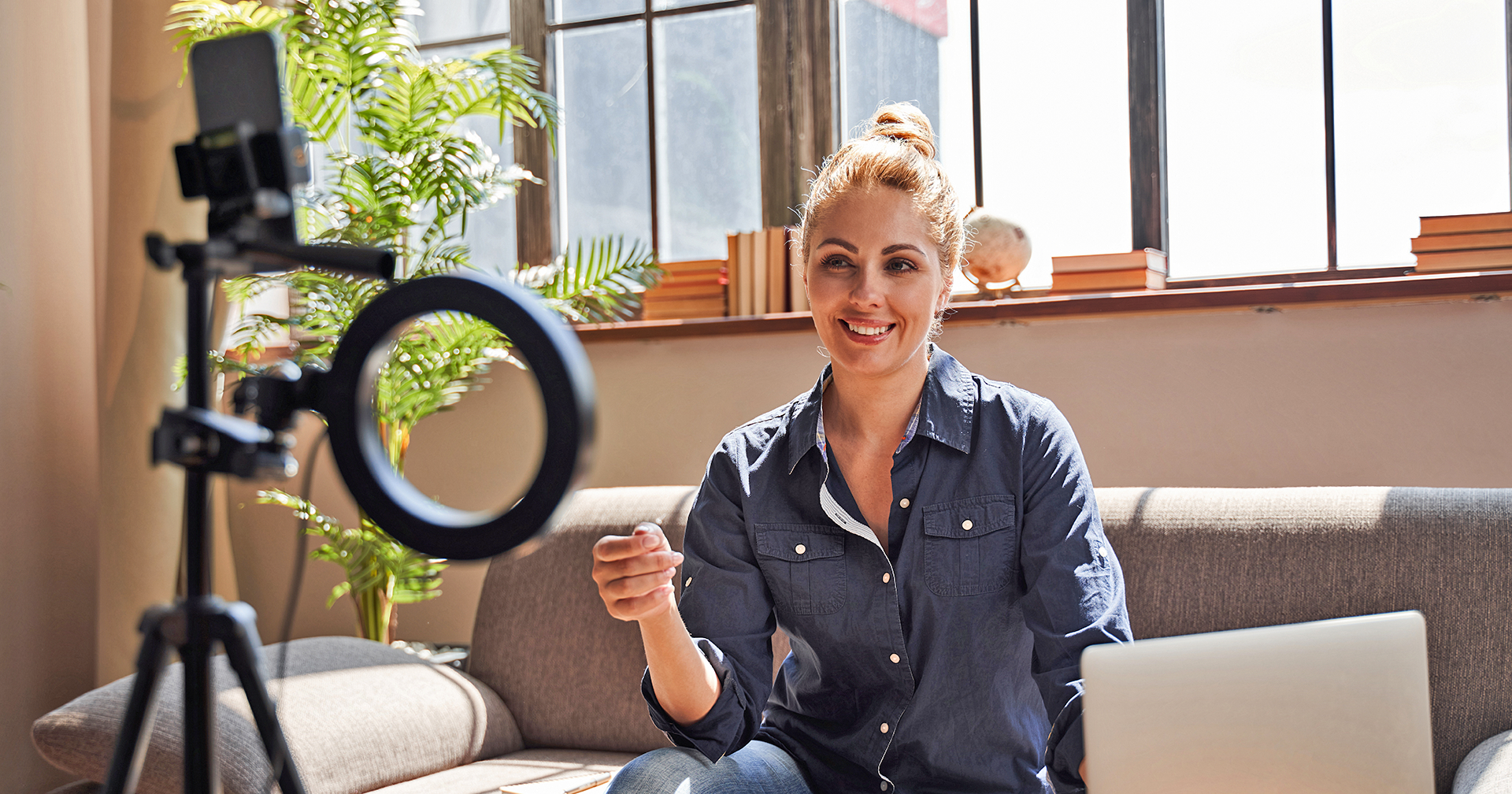 Posted By Ashley Tate on June 30, 2023
In the age of snap, post, tweet, and repeat, social media has become one of the primary ways for business leaders to connect with their audiences. Establishing a thought leadership strategy for social media will help you demonstrate your expertise, reach new audiences, and, ultimately, grow your brand. Read on for five tips on how to level up your social media presence into an uber-effective tool for thought leadership.
Show Your Smarts
While verifying your social media account was previously a guaranteed way to signal your authority, the introduction of paid verification on Twitter and Meta has reduced the value of the blue check. Now, business leaders need to find new ways to prove they are someone worth listening to.

The best way to prove your expertise is by showing your audience you know your stuff. The majority of the content on your page should be centered around your field of expertise — think commentary on trends in your industry, shares of relevant curated articles, tips for entry-level workers looking to advance in their careers, or a behind-the-scenes look at your role or company.

Pull Back the Curtain
Demonstrating your knowledge is important, but every post doesn't have to be an ode to your craft. Show followers the person behind the account and share interesting tidbits about yourself and your hobbies. But don't plaster your feed with personal content — your followers want to get to know you, but perhaps not your entire vintage car collection.
The Audience Is Always Right
Your value comes from sharing content your audience actually wants to see. Thorough research will reveal what topics they are curious, passionate, or worried about. Tap into your marketing team for audience insights, review analyst research in your field, or read popular publications to learn what's on their minds. Then you'll be able to speak directly about what matters most to them.
While the content itself is most important, the way you share information also affects how your audience receives it. Vary your methods of posting for better impact. Consider using the live feature on your social media channels to host Q&A sessions to answer direct questions from your audience. Or, turn your text post into a video. Investing in video can be worth it because half of social media users prefer it over other types of content.
T1 Tip: You don't need a professional video studio to create video content. You can record on your phone — but pay attention to lighting (try a ring light!) and location for a more polished look.
Slow and Steady Wins the Race
The likelihood of you being recognized as a thought leader after your first post is low, so set your expectations accordingly. Build recognition and awareness by being consistent with your content. Regularly sharing helpful, high-quality information keeps you visible in your followers' feeds and demonstrates that you are a reliable and knowledgeable source. (Not to mention, social media algorithms tend to favor accounts that are active and provide fresh content.)
T1 Tip: Don't list thought leader in the bio of your social media profiles. That's a title best left bestowed by your audience.
Stay Connected
Interacting and networking with fellow thought leaders is a great way to expand your reach. View them as peers, not your competition. Collaborating with other professionals puts your name and ideas in front of their audiences — plus, it can be a great source of new information and content ideas. Try commenting on or resharing posts from other thought leaders you admire, reaching out to peers to trade guest posts, or inviting colleagues and friends to participate in an informal Q&A on your account.

Don't forget to return the love to followers, too. Interact with comments and responses to your content and show your audience you value their input.
It's The Thought That Counts
In today's social media-dominated world, anyone who aims to be recognized as a thought leader in their industry needs to make their social accounts worth following. By leveling up your social strategy, you can better establish yourself as an expert, grow your audiences, and earn that authoritative mantle.

Learn how Tier One can help you establish thought leadership on LinkedIn, Twitter, and more.