TOP TALK
How a Content Agency Can Take Your Social Program to New Heights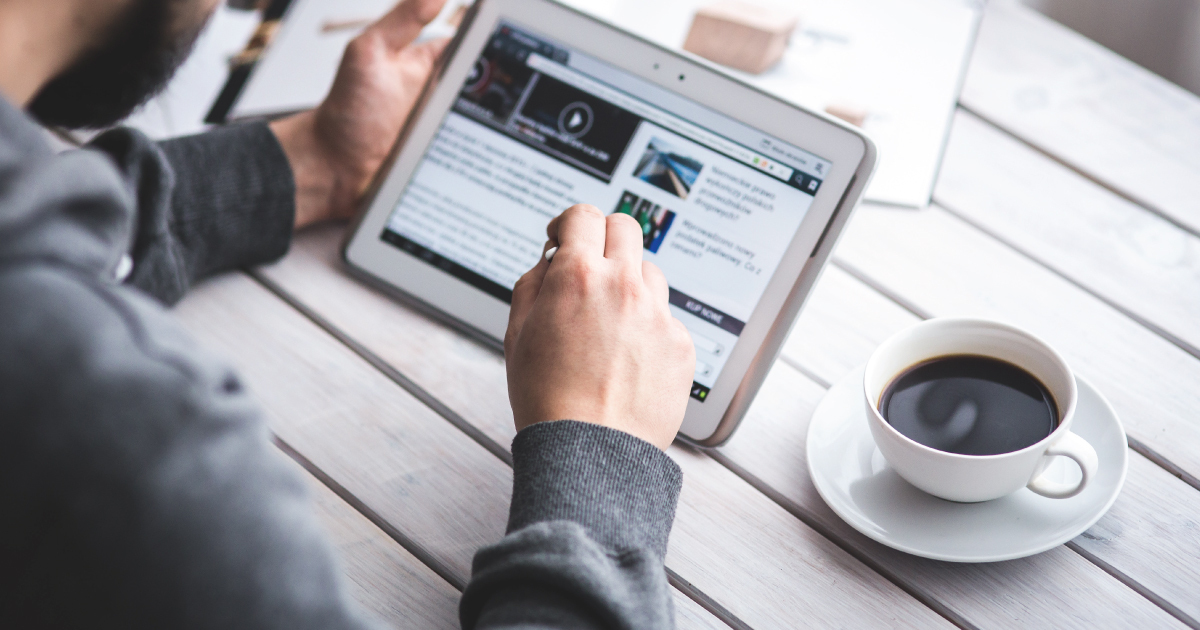 Posted By Marian Hughes on April 03, 2019
Anyone who knows how to sign up for a Twitter account can post on behalf of a brand on social media. However, if you're a brand trying to build a solid social media presence without a skillful strategy behind it, you'll likely fall on deaf ears.

If you don't have the time or resources to fully commit to your social program (and many businesses don't), seeking social media management support from a content agency partner can help take your program to a higher level and generate stronger results.
Survey the Landscape
Whether you're starting from scratch or revitalizing existing social accounts, it's valuable to step back for analysis (i.e. a social audit) before resetting and recharging your program. An agency partner can provide a critical outside eye to deep dive into where your social media program is today and help define where you want it to be. By highlighting strengths, weaknesses, and areas for improvement, as well as spotlighting what industry leaders and competitors are doing, an agency can help you build the foundation you need to confidently shape a stronger social program.
Provide Out-of-the-Box Campaign Thinking
With so much pressure to be the best, funniest, most engaging — what have you — it's easy to get burned out in the world of social media management. One person can only create so much originality before running out of inspiration. (Being so close to the content can make it difficult to think innovatively.) An agency can give you the juice you need to start thinking creatively again.
Agencies can be especially good resources for fresh ideas when it comes to bigger, overarching campaigns (i.e. beyond your usual daily social media posts). To be successful, a campaign needs to stand out, but that doesn't (necessarily) mean it has to be large, over-the-top programming. Plenty of brands have created successful, yet simple campaigns that got people talking. Campaigns can center around a bigger idea, a smaller theme, brand advocacy, or even just a hashtag that encourages more interaction. When you add the creative thinking of an agency to the mix, it can take your social places you've never dreamt of.
Enact Engagement Strategies That Give People Something to Talk About (and Like and RT and 💟)
Whether it's through organic methods or a paid strategy, increasing engagement with your target audience is one of the primary purposes of a social presence. An agency partner can give you a much-needed boost with strategies to capture your audience's attention and keep them coming back for more (and spreading the word while they're at it). At the end of the day, people want to know what's in it for them — recognition, discounts, RTs — so the greatest number of interactions will come from those who are incentivized in some way.
Many brands create contests to boost awareness, which normally results in a flood of comments, follows, shares, and more. The increased attention can become overwhelming, so allowing an agency to manage the onerous logistics of a contest — like number of entries and requirements — can streamline the process and open up opportunities for more contests in the future.
Keep an Ear to the Ground

Oftentimes, social success can be attributed to behind-the-scenes findings from social listening (i.e. monitoring online conversations that are relevant to a brand and its competition). Being in the know about the latest trends — as well as general feedback from your followers — is vital when it comes to differentiating a brand and staying ahead of the curve by seizing timely opportunities.

Agencies can offer major assistance with social listening because they often invest in industry-leading social monitoring platforms (e.g. Brandwatch, Crimson Hexagon, Salesforce). Simply scrolling through Twitter and Instagram will not suffice. It's an agency's job to take a deep dive into content you didn't know existed and uncover trends you didn't even know you were looking for.
Paint a Picture with Inspiring (and Engaging) Visuals

As technology becomes an increasingly dominant part of our lives, our attention spans are getting shorter and shorter. So when it comes to social media, the more visually stimulating, the better (even if you're not on Instagram!). But not every brand has the capabilities in-house to produce creative graphic and video content.

Plenty of content agencies specialize in graphic design, video production, and the like, so team up with one to fill your creative gaps (or even manage your visual guidelines) and work wonders for your social presence. The creation of compelling visuals can be time-consuming and costly, especially if there are multiple attempts. So entrust an agency with the process and greatly boost your brand's visual storytelling presence — and bring your vision to life without any trial and error.
Get Your C-Suite on Social


Social media isn't just for millennials anymore, yet many executives are still skeptical about the concept and lack an understanding of how to properly present themselves in this digital space. Agencies with social media training and education offerings can bring senior-level employees up to speed on social media strategy and intention, as well as provide assistance with their own personal and professional social media voice and goals. Effective training gives them confidence to become social brand ambassadors and thought leaders with incredible authority.
---
In today's whirlwind of a social society, it's all too easy to get lost in a sea of content, while battling it out for your audience's attention. And the pressure to be active on social media, even if you lack the capabilities to maintain an engaging presence is constant. Sadly, this frequently results in a hurried approach, lackluster content, and sporadic postings that can leave your audience confused and uninterested. But there's a better way. With the strategies we've shared here and the help of a qualified content agency, your social presence will climb to the top of trending topics.

And for a weekly boost for your social strategy, subscribe to our 60 for Social newsletter here. We'll send you a weekly update on the latest headlines along with a creative spark to inspire your own program.
Written with help from Cassie Morris.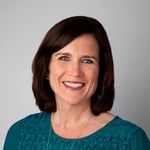 Marian Hughes
What motivates me? Challenging the status quo. I love stepping back and analyzing a PR program to determine if there's a better way to move our clients closer to their goals. I'm constantly scouting out innovative new approaches, tools and technology – anything that holds the potential to really deliver. And, when I discover one with merit, there's nothing more rewarding than getting up to speed, putting it into action and generating big results – that, to me, is hitting it out of the park!