TOP TALK
Frequently Asked Questions: TikTok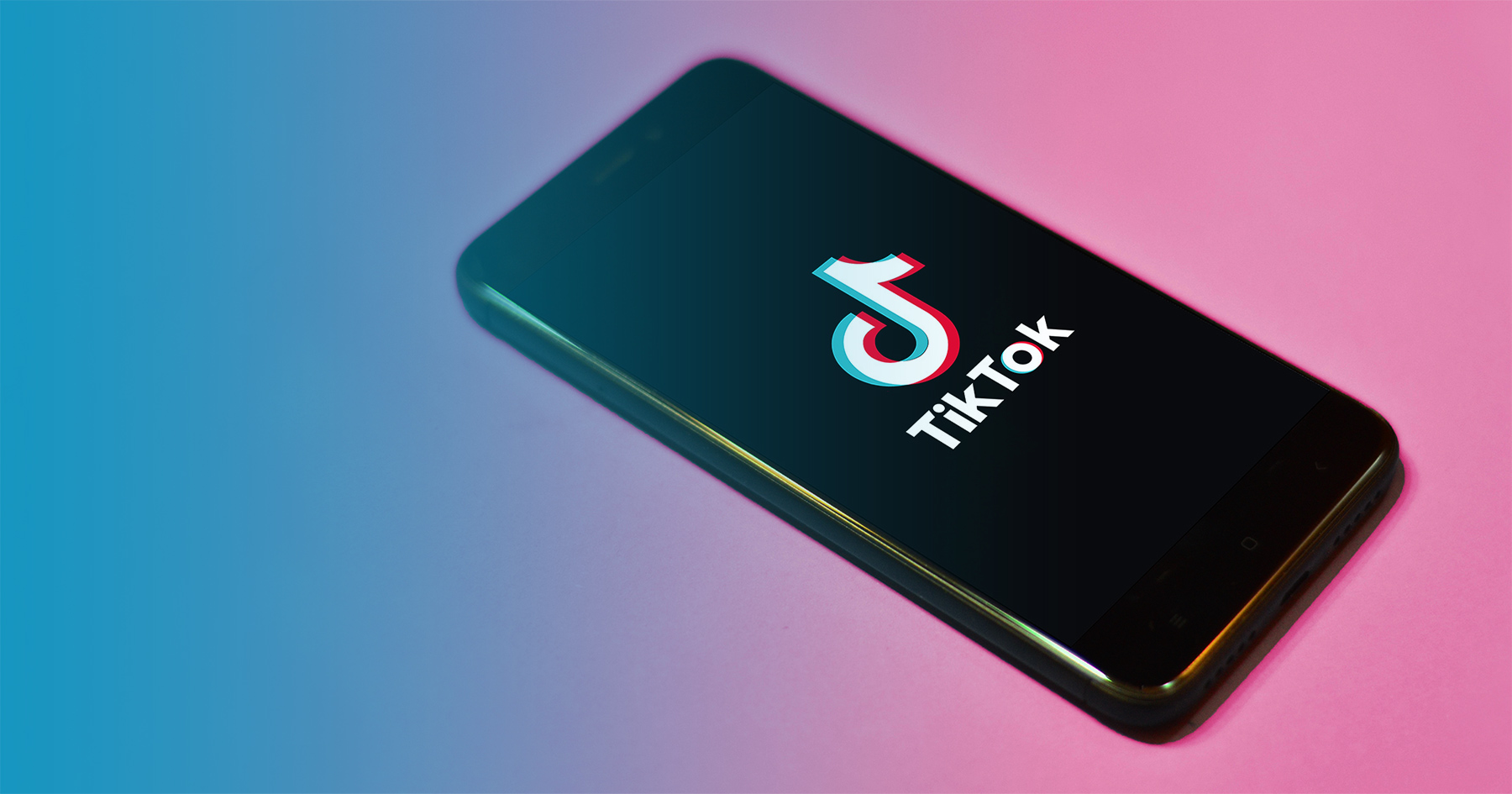 Posted By Cassie Morris on September 13, 2019
Ticktock. It's a sound that can spur a variety of thoughts. Some minds turn to the relentless tick, tick, tick of the clock … while others have the uncontrollable urge to belt Ke$ha at the top of their lungs (don't stop, make it pop). But there is a new TikTok on the block that's causing marketers to listen up in a fresh way.
TikTok, the latest, greatest social video app, with 1 billion downloads as of February 2019, features brief video content (15 - 60 seconds, to be precise) — as fleeting as the ticks of time. You've likely heard of the app, or at least seen one of its challenges (more on that later) but it's still receiving mixed reactions — enthusiasm, confusion, and (for some) downright terror — beyond its Gen Z target market.
To help brands wrap their minds around this trending app and quickly get up to speed on if it's right for your needs, we've done our best to answer the most pressing TikTok marketing questions here:
What is TikTok?
TikTok is a social video app where users can create vertical, short-form (15 - 60) videos. The app launched in 2016 as Musical.ly and was acquired the following year by the creators of ByteDance. The TikTok we see today is a combination of both apps.
Once you're in, you can scroll through, search, or just let the TikTok powers that be take the wheel (i.e. continue to feed you video content until you say uncle, your phone dies, or the end of days arrives).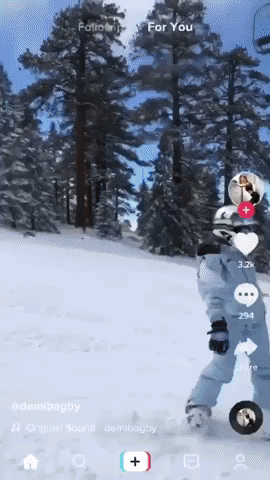 It's part Snapchat, part IGTV, some YouTube, a touch of Vine (may it rest in peace), a little bit of Facebook, and a whole lot of videos just waiting to go viral. So, it should come as no surprise that a lot of content shared on TikTok often shows up on all of those apps, too (with the exception of Vine, of course), something to keep in mind for marketers looking to make the most of the content they create.
What is shared on TikTok?
The better question would be what isn't shared on TikTok. You can find a little bit of everything here. So far, most of the viral moments (some of which are pretty odd) on the app have been videos of lip-syncing, dances, and challenges.
Bonus question: What's a TikTok challenge?

Put simply (or as simply as possible), challenges are iterations of viral videos created on the app. Remember the #MannequinChallenge? It's like that, but in 15 to 60 seconds. Top challenges have included the Drake-inspired #InMyFeelingsChallenge and #MatildaChallenge, which featured apparent moments of telekinesis (a la the Roald Dahl classic and 1996 film adaption) courtesy of some homemade movie magic.
While video, which includes editing and a test run of real-time features as well, is definitely at TikTok's core, the app can do a lot with that format (as it's Musical.ly origins imply), including:
Music: Users can add, remix, save, and discover songs and sound effects via playlists, videos, and more.
Photos: Users can turn photos into animated shares with filters and other fun edits.
Filters: Users can add fun filters to videos, just like Snapchat and Instagram.
Engagement: Much like any other social app, users can follow other accounts, give hearts, and favorite, comment on, and share videos and other content.
Who uses TikTok?
While there is quite a range in user age — your 13-year-old cousin and some of your favorite celebrities — 66 percent of TikTok users (aka TikTokers) worldwide are under the age of 30. And with the highest concentration of TikTokers in their teens and 20s, the app is heavily geared toward and used by Gen Z. The video app has also etched out a solid spot in the world of Gen Z influencer marketing as well, a solid sign that brands should be paying attention to what's happening on TikTok.
What started out as a relatively simple video platform has transformed into a launchpad to fame, especially for stars familiar to Gen Z, like former Vine (the six-second video app of yesteryear) star Jacob Sartorius.
Up-and-coming rapper Lil Nas X is arguably the biggest TikTok success story thus far. His hit "Old Town Road" started out as the background song for the Yee-Yee Haw challenge and quickly made its way to the number one spot on Billboard's Hot 100 Chart, breaking records along the way. Thanks to the app, he's attracted a huge fanbase and launched his music career well beyond a 60-second clip.
Are brands on TikTok? (And should they be?)
TikTok offers brands the chance to reach a new audience (Gen Z) in a very personal way with unique marketing and brand awareness opportunities. So it's no surprise that brands are jumping in feet first.
Chipotle
Chipotle recently partnered with influencers on a TikTok challenge to celebrate #NationalGuacDay. In honor of the occasion, the restaurant handed out free guac on digital orders and asked TikTokers to share a video of their best avocado-themed choreography (danced to the Guacamole Song, of course) with the hashtag #GuacDance.
The results? TikTok's best performing branded campaign to date: 250,000 submissions and 430 million views over just six days. And because of Chipotle's skyrocketing TikTok success, the chain's avocado usage jumped 68 percent for National Avocado Day. Holy guacamole!
Ralph Lauren and the US Open
Ralph Lauren made its TikTok debut by partnering with the US Open on a sponsored hashtag challenge, #WinningRL. Users were encouraged to share videos of themselves using or wearing the luxury brand's products for a shot at US Open gear from Ralph Lauren. This great use of the TikTok to incentivize shares and create user-generated content for now and down the road sounds like an ace to us!
NFL
As a kickoff to its 100th season, the NFL entered into a two-year partnership with TikTok (similar to deals struck by both the NBA and Wimbledon too) to create weekly football-themed content. From game highlights and sideline moments to hashtag challenges, NFL's TikTok profile hopes to reconnect with younger viewers and create future fans by showing them how exciting football can be. If it goes according to plan, the NFL will make it to the end zone with a younger and more global audience.
Although some brands have already embraced the ways of the TikTokers, it doesn't necessarily mean it's right for everyone. We recommend stepping back to look at your brand's culture and that of your target audience to determine if it's the right fit.
If you're going after Gen Z and a casual, comedic tone isn't going to be a 180 for your brand, TikTok will likely be a good fit. However, if you're just dipping your toes into video content, you may want to start in shallower video waters (like Instagram or YouTube).
No matter where your brand stands with TikTok, familiarity with the app could come in handy down the line if there comes a time to reach out to this next gen. As TikTok (and ticktock) reminds us, life moves pretty fast — don't let this social marketing opportunity leave you and your brand behind.
---
Rearing to get ticking on your social strategy? We'd love to help you and your business find the right plan to meet your business goals. Shoot us a note to start stepping up your social media marketing.
And stay up to date with the latest social media happenings and know-how with our free social newsletter. Subscribe here.