TOP TALK
Frequently Asked Questions: Threads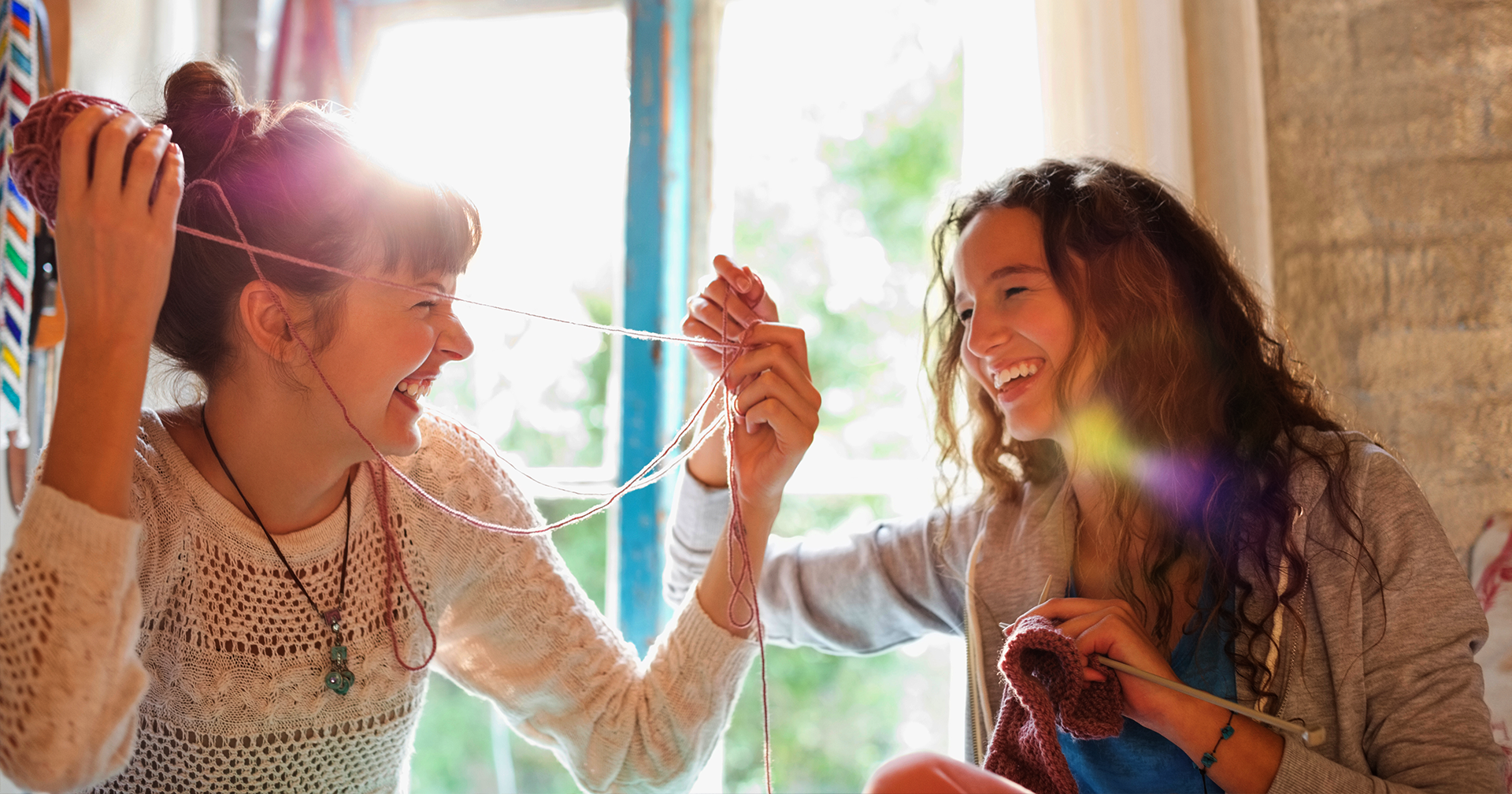 Posted By Sara Costello on July 14, 2023
Whether you head your marketing department, are just starting an internship, or are an avid social media user, we know you've heard about Threads. There's an unprecedented amount of buzz surrounding the app — enough for it to reach 100 million downloads in just five days, dethroning AI platform ChatGPT as the fastest-growing app of all time. Everyone from The New York Times to Elon Musk has an opinion.
It can be difficult to drown out the noise, look at the facts, and decide for yourself if this app is a good fit for you and your business. Let's dive in together.
What Is Threads?
Threads is the latest addition to Mark Zuckerberg's Meta family. It's a text-based app built to be a companion to one of the internet's powerhouse social media platforms, Instagram. This platform is designed to facilitate real-time public conversations among users, which may sound familiar to another social media household name.

Zuckerberg said, "I think there should be a public conversations app with 1 billion+ people on it. Twitter has had the opportunity to do this but hasn't nailed it. Hopefully, we will."

Instagram and Threads CEO Adam Mosseri also announced the platform won't push controversial topics, focusing on entertainment and lifestyle content, instead. "The goal is to create a public square for communities…that are interested in a less angry place for conversations," Mosseri wrote in a post on the platform.

Yes, this new application is becoming Twitter's primary competitor, leaving other contenders like Bluesky and Mastodon in the dust. While the app has been in the works since January, the debut came shortly after a Saturday announcement from Twitter's Elon Musk introducing temporary daily limits on the number of posts users can read, boosting signups from ex-Twitter users.
How Does It Work?
While it's intended to work in tandem with Instagram, Threads is a standalone app that you can download here. (Word of warning: Although you can deactivate your Threads account, there's currently no way to delete it without also eliminating your connected IG account. Meta says this is likely to change.)
When you scroll through Threads, you'll notice it looks like a mix between Instagram and Twitter. While it has a similar UI to Instagram, including the same icons, the text-based posts look just like tweets.
Because it's linked with Instagram, you'll instantly have the option to catch up with all of the people you already follow there on Threads, so don't worry about searching for your favorite accounts.
What Are the Pros and Cons?
Threads is brand new and has just moved from developer beta mode to being open to the public to test. Like any new app, there will inevitably be bugs, missing features, and things that are just a little clunky. That's what we're seeing from Threads.
Certain features have become commonplace on social media apps, and on Threads, many are notably absent. As of right now:
Users aren't able to search for content by keywords.
Users can't direct message other users.
There are no hashtag capabilities, which are a major feature for both Twitter and Instagram.
You can't switch between Threads accounts within the app. Marketers must log out and back in to access different accounts (which is frustrating and time-consuming).
Brands and businesses can't advertise on Threads. (This will likely change. Paid promotional opportunities are on the list of potential updates.)
Threads' data privacy policy is also giving some brands and users pause. Signing up for Threads will give the app access to a wealth of sensitive data, including your location, financial information, health and fitness details, browsing history, and more. This may not be surprising with Meta and Zuckerberg's past embroilments over data privacy. Because of these concerns, Threads likely won't be available in the EU in the near future.
On the other hand, a new application means new possibilities for marketers, and that's always a pro. Here are a few other features that pique our interest:
The interface looks similar to Twitter, which will be a relief as displaced Twitter users adjust to a new app.
It includes features we're familiar with, like reposting, threads (of course), and photo and video sharing.
If you haven't joined Threads but have an Instagram account, your handle is reserved for you.
As we mentioned, you can automatically follow all of the same accounts you already follow on Instagram, which saves everyone time. Automated features like this make us feel optimistic about other future time-saving aspects Threads might offer.
Again — there are already over 100 million people on Threads. For businesses, that means it's likely your audience members have joined. Take advantage of the opportunity to find your community in a new space before competitors do.
But a successful application shouldn't be defined by downloads — it's all about engagement. Only time will tell what styles of content, frequency, posting schedules, and more will have the biggest impact on your business's digital marketing. It's also good to keep in mind that longevity will be the real test for Threads — will Threads be the new TikTok or will it see the same rise and fall as Clubhouse?
Should My Brand Be on Threads?
The first step is to consider what we've covered above and compare the facts with your products and business goals. Is an app currently focusing on entertainment and lifestyle content helpful for your company? Do you depend heavily on paid promotion, which won't be available? Are you still struggling to define your social media strategy on apps like LinkedIn and Instagram?
If you're going to join Threads, we suggest holding off on putting too many resources towards this platform too quickly, especially if it doesn't seem like a fit for your company. Instead, experiment with repurposing content from other social media platforms. This allows you to be a part of Threads and assess its capabilities while maintaining momentum from your existing social program.
For brands with the bandwidth and appetite, being an early adopter of Threads has possible advantages. Being a pioneer on a new platform can set you apart from competitors. And with a tested property like IG behind it, there's less risk than with other lesser-known apps.
Ultimately, it's early days for this new app. It will require much testing and patience to see what makes Threads tick, so we recommend sticking to the facts, taking it slow, and seeing where the app takes us.
Stay up to date with the ever-expanding world of social media with Tier One's weekly newsletter The Spark. Subscribe to receive weekly digital marketing, content, and social media updates and trends delivered to your inbox.