TOP TALK
Does Your Brand Need a Facelift? A Brand Refresh How-to Guide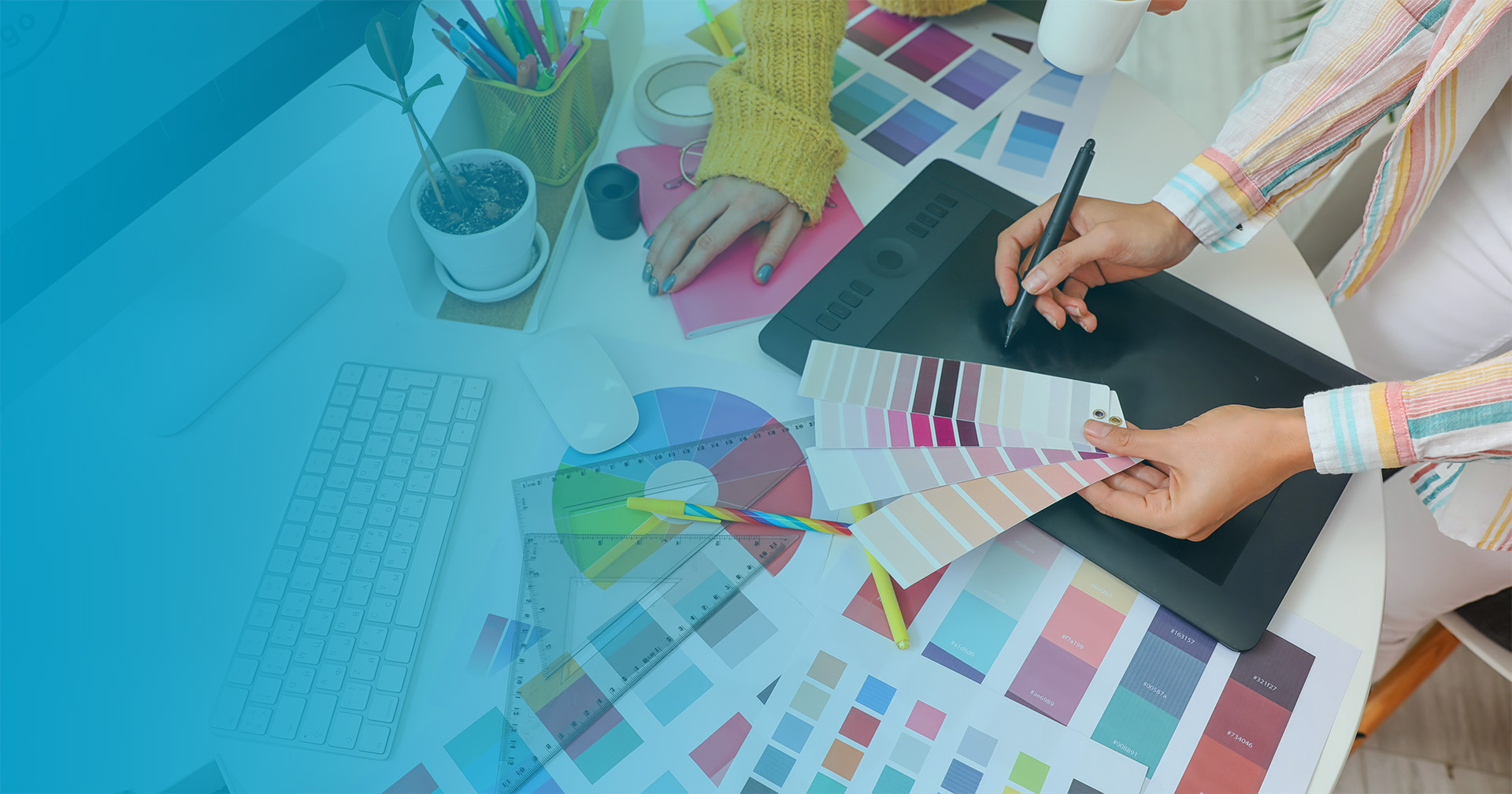 Posted By Marian Hughes on July 19, 2022
Does your brand need a makeover? If it's been a while since you've reviewed your company's logo, colors, and other branding elements, it may be time to take a critical eye and make some upgrades. A brand refresh can help align your company with new goals, reinforce your values, ensure you remain relevant, and establish a clear vision for the future. Here's how to get started.
Take Stock
Before you dive into any refresh, it's important to thoroughly evaluate your current branding to determine what is really needed. Review your mission, positioning, brand attributes, and values. Are they still relevant? Does your branding reflect your company's current services?
You should pose these questions internally to your team, as well as to current and former clients or customers, employees, and colleagues to get valuable alternative perspectives. During this review stage, you may also consider enlisting a market research firm to assess your brand recognition with your target market.
Check Out the Competition
Perform an audit of your closest competitors' assets to help identify trends and potential opportunities to differentiate your new brand. Analyze their websites, blogs, social media accounts, and other content, paying attention to their visuals and brand voice. What are your competitors missing that your brand can offer? A close analysis of key players in your industry will provide useful insight into how your new brand can stand out and stay relevant.
Define the Scope
After a careful evaluation, you're ready to refresh your brand. Before you go all in, you should determine the scope of the project. What's working with your branding, and what could use some improvement? Does your brand need a complete overhaul, or could some small tweaks accomplish your goals? Think about elements you may want to keep, even if you're making dramatic changes. For example, perhaps you want to hang onto your current name or an aspect of your logo to retain brand recognition.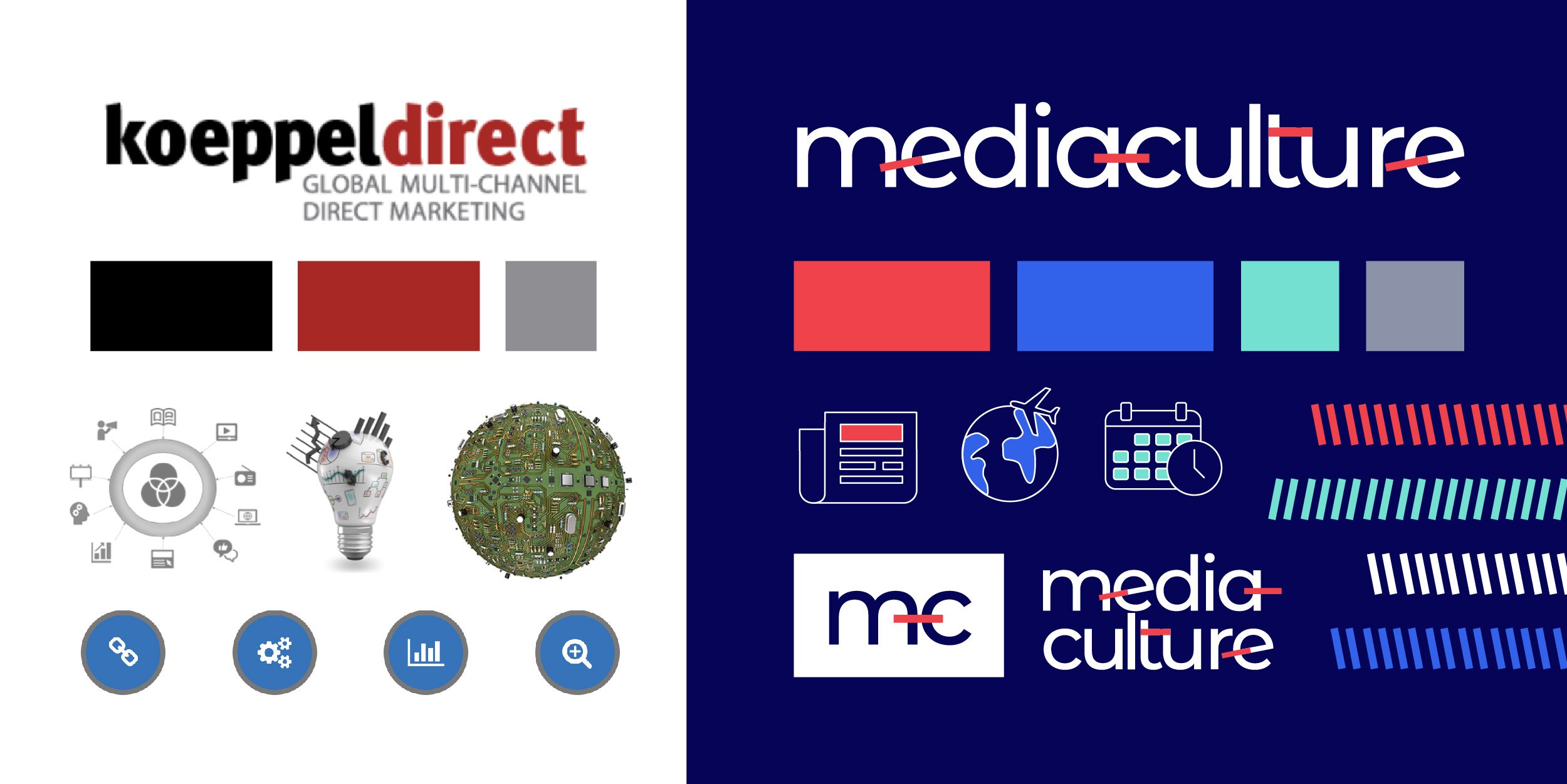 Tier One designed a complete rebrand for client Media Culture, including a new name, logo, website, and brand identity.
Assemble Your Dream Team
A brand refresh is a group effort. After defining the scope, think about who will need to be involved to accomplish a rebrand. Consider the visual team, messaging and positioning team, and writers. Can all the work be performed internally or do you want to seek an external partner? Don't discount the value of an outsider's perspective.
Dig Into Your New and Improved Brand
Now the real work begins. Develop a creative brief to guide the process and keep the team focused on the objectives of the assignment. At this stage, think about all the assets needed as part of the rebrand (i.e. name, tagline, logo, letterhead, business cards, website updates, social media banners, and deck templates).
Begin planning your launch strategy or rollout plans and create a realistic, concrete timeline. Your approach will depend on the scope of the rebrand. For a total rebrand, launching all new assets at once can help you capitalize on the excitement of a true launch. But a smaller refresh may call for a growth-driven strategy in which changes are implemented slowly. If you keep the same logo and name, a rollout that happens over the course of time will help ensure your rebrand is not overlooked or undervalued because those recognizable elements remain unchanged.
Internal work like rebranding has a tendency to be put on the back burner in favor of servicing customers and clients. To make sure your brand refresh remains a priority, set a strict timeline upfront. Get approval from all key stakeholders and put meetings on the calendar in advance to stay accountable and on-track.
Welcome Feedback
Once your updated branding is out in the world, it's time to hear what everyone thinks. Encourage an open dialogue to receive both positive and negative feedback. Remember that branding may incorporate concepts that will benefit your business goals but may be misaligned with a stakeholder's personal preferences. When gathering feedback, always ask for an explanation. For instance, why don't you like the new logo? The reason can help guide any adjustments you decide to make.
Your Brand, Now Better
A brand refresh is the perfect opportunity to assess your history and progress and make new goals for the future. Whether you opt for a complete overhaul or subtle adjustments to bring your brand up to date, the process will illuminate your brand's path forward.
Learn more about how Tier One can help you refresh your brand and stay relevant.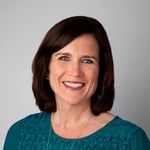 Marian Hughes
What motivates me? Challenging the status quo. I love stepping back and analyzing a PR program to determine if there's a better way to move our clients closer to their goals. I'm constantly scouting out innovative new approaches, tools and technology – anything that holds the potential to really deliver. And, when I discover one with merit, there's nothing more rewarding than getting up to speed, putting it into action and generating big results – that, to me, is hitting it out of the park!