TOP TALK
5 Keys to a Successful Company Launch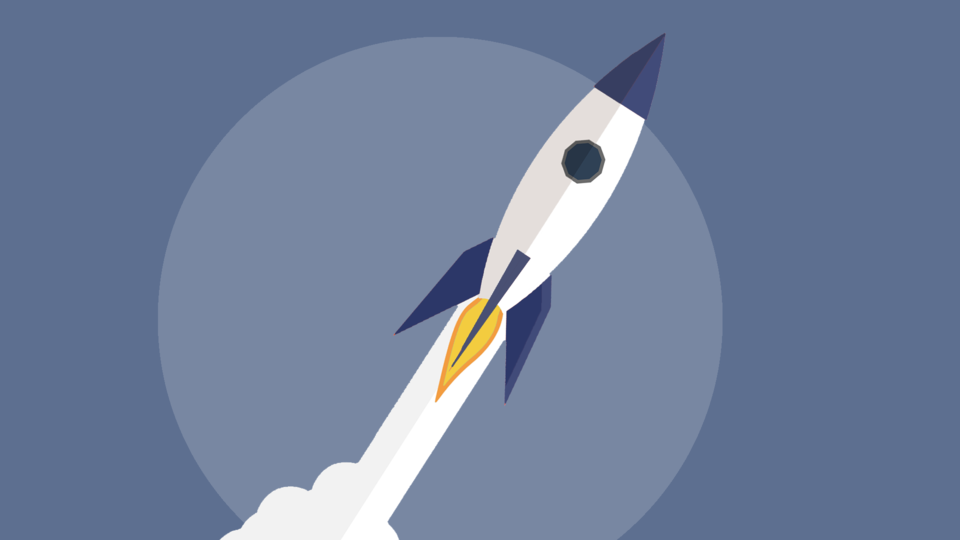 Posted By Sarah Mees on August 30, 2017
It only happens once, a new company launch, and there are many things to think about as you prepare. You've identified an unmet market need, conducted thorough market research and competitive analysis, and built a product or service your customers can't wait to get their hands on. In other words, you are ready to launch…but are you really? Is your product really ready for primetime? Is your website flawless? Do you have a strategy? A plan? A date? Have you and your team actually thought through all the details?
At Tier One Partners we've supported countless company and product launches over the years, so to quote the Farmer's Insurance ads, "we've seen a thing or two." As a result, we've identified what we believe are the five most crucial points for any successful launch.
1. It takes time to do well (ideally 4-6 months of planning and prep).
Many entrepreneurs are moving so quickly they tend to underestimate the time needed to prepare the groundwork for a company or major product launch—it can't be an afterthought. A strong, sustained company launch takes months to get off the ground. Why? You may ask. Because it involves much more than simply writing a press release. To develop a solid launch plan you have to know your customer, your buyer personas, the market, competitors, influencers, etc. Fine-tuning your messaging can be one of the most difficult things to do, but the success of your launch depends on getting it right—to say it's well worth the time and effort is an understatement.
2. Speaking of messaging, do you have a strong differentiator? Are you telling a good story?
Messaging is much more than a tagline, it's about finding the angles that are engaging and framing a story that elicits a reaction. There are many different approaches to developing your messaging, but at Tier One Partners, we believe in keeping it simple: what is the problem, who is the customer, what are the benefits, and what are the differentiators? Why your product? Why now? What can customers do now, with your company and its products/service that they couldn't before? Your messaging should thoroughly answer these questions, and in the form of a good story with the specifics to back it up.
Writing headlines is another good place to start: what would you like to see that can be realistically published about your company/products and services? The key messages you want to see in print are likely going to provide a foundation for building out more detailed messaging. It also helps to know what success looks like as you build the plan.
3. Validation. Who
—
besides you and your team
—
thinks you are onto something?
This is one of the most overlooked steps in preparing a launch, and unfortunately, it's one with big consequences. There are a couple of key areas of validation needed:
Reputable industry stats on the size of the market—reputable being the key adjective. If your company is pursuing a sizable market opportunity, then it's highly likely that industry research firms have noticed it too

. It's fine to do your own market sizing exercises for internal use, but for the public, you need a respected brand that supports your view of the opportunity.

Third-party agreement that the problem is real, and that your solution addresses it. We recommend a two-pronged approach here: 1) industry analysts or other influencers, and 2) customers.
Industry analysts are market experts and they spend a lot of time talking to your potential customers and relevant media. As part of the launch planning process, you should brief the influential analysts in your market and solicit as much feedback as possible. If you are not able to convince these folks that you can meet a real need in the market, you are likely not ready to launch.
Similarly, you don't want to launch if no one has ever tried your product or service. This is a recipe for disaster; do you remember the introduction of the Segway? Secrecy and stealth are tactics that can be deployed (keep reading), but you have to have customers who are using the products, benefiting from the products, and willing to pay an agreed upon price for your products. It really is this simple.
4. Unequivocal readiness.
You'll want to use a NASA-style checklist to make sure "all systems are a go" before you launch.
Product/service maturity and stability – no product is ever perfect, but is ready enough to withstand public scrutiny? We know you can't make money if you aren't selling your product, but if you are selling a product that isn't ready to deliver on its promised value then you have a bigger, longer-term problem.

Sales – are you armed and dangerous, ready to reel in the big fish (or whatever idiom you choose)?

Website? Check.

Social channels? Check.
You get the picture. The point is you need to identify all possible points of failure—and make sure they don't.
5. Strategy.
As the old saying goes, there are many ways to filet a fish (don't want to offend cat people) and this is true of any launch. Do you want to make a grand entrance following years in stealth mode or do you want to start a teaser campaign in advance? Will you be hosting a launch event or launching at an event? Will you offer your story as an exclusive or try to get as much coverage as possible? Make sure you have a goal that you can create your strategy around and have a ready answer to any of the "whys" that emerge along the way.
---
Of course, there are many more questions to be asked and answered when preparing for a company launch, but in our experience, these five things seem to present regular challenges for clients. Building and launching a company requires a lot of elbow grease, as you know—but having the right partners in place can help. Please don't hesitate to contact us if you have questions about how best to launch your company.