TOP TALK
3 Ways to Optimize the Client/Agency Relationship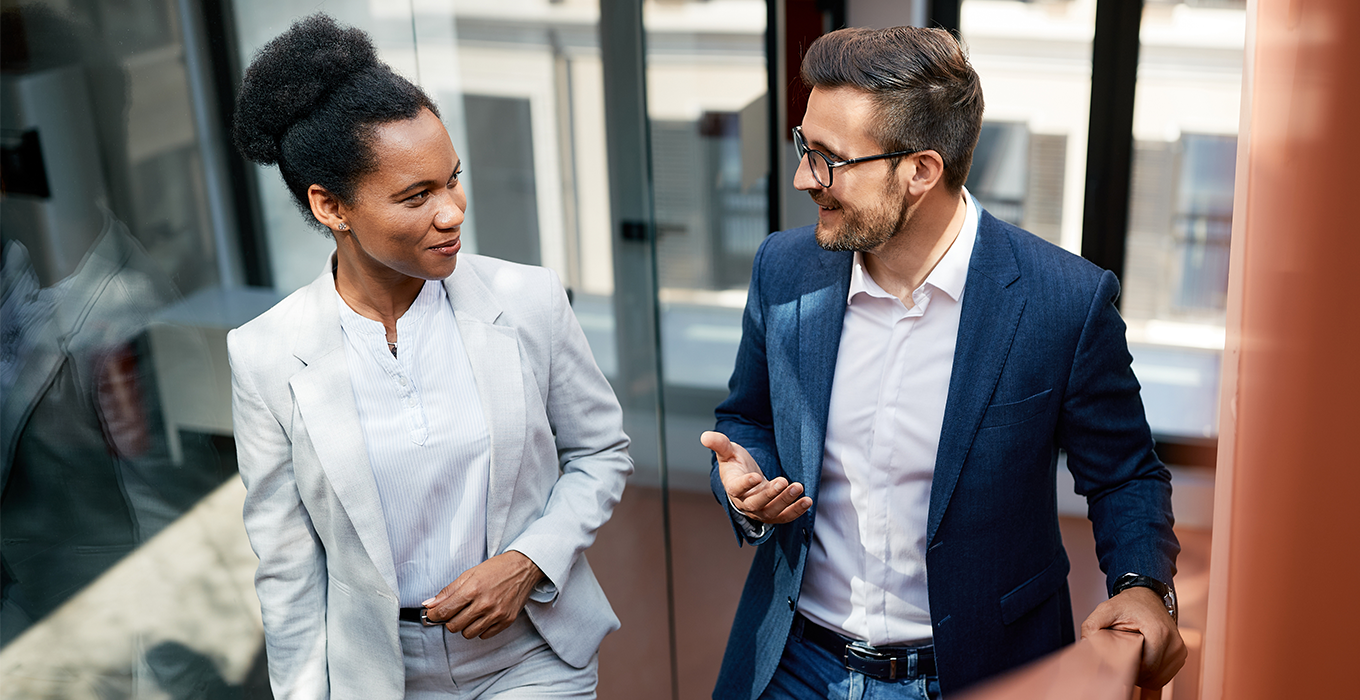 Posted By Kathy Wilson on November 15, 2023
The communications industry is a relationship business. This is evident not only in the relationships your public relations team forges with key media and influencers, but also in the relationship the client and agency build together.
In my 30-plus years in the PR field, I've seen some really fantastic, long-term relationships between clients and their agencies where both parties view the other as a true partner. But I've also seen too many unhealthy or poorly defined relationships.
I'd like to offer some ideas to optimize the client/agency relationship, all of which are predicated on open and honest communication and a true desire for mutual success.
Set Expectations Early On
It's essential at the outset of the agency/client relationship for both parties to establish clear expectations of one another, including:
Alignment on KPIs. Before work begins, agree on how your program will be measured, both in terms of outputs and outcomes.
Regular and candid feedback. A client should expect the agency to share candid feedback on how pitches are landing, for instance, or the ingredients needed to secure a story in top-tier national business media. And the agency should expect the client to share ongoing updates about the state of the business and how the PR program is being perceived among key internal stakeholders. Healthy agency/client relations require constant communication.
A true interest in collaboration. An agency can't do great work in a vacuum. They need time and attention from their day-to-day contacts to keep the program aligned to shifting business and marketing priorities. For example, we ask for a 30-minute weekly status meeting with our clients, which provides a forum for them to share updates on the business and for us to ask questions and provide recaps on our priority activities. This helps create real transparency between partners.
Timely responses to emails or fast turnaround on documents needing approval. Again, set the expectation for how each party defines timely — is it within an hour? Same business day? Before the end of a week?
Treat the Agency like a Partner, Not a Vendor
This is huge. The best way to doom a client/agency partnership is to view the agency as a vendor. Presumably you did the hard work to vet and select an outstanding agency to work with your business. That team is now *your people* and should be treated with the same level of trust and respect as an internal colleague.
To establish a true partnership:
Solicit your agency's counsel regularly — and often. You hired them because they're experts. Don't keep them out of important strategic conversations. A Tier One client once told us we were his "first phone call" during challenging times, and I can't imagine a better compliment than that.
Be as transparent as you can about the business. We know you may not be able to share everything. But a good agency can help you think through potential roadblocks and see around corners to keep a PR program on track.
Be open to brainstorming. Help your agency learn the business and answer their questions so they can make recommendations for storyline development and think creatively about new campaign ideas they can bring to you.
Encourage the agency to build relationships beyond the PR team. Clients that get it know it's important to give the agency time with the internal SMEs and those on the front lines with clients so we understand the pain points for which your company solves and how your executives tell your story.
Understand What an Agency Can and Can't Do
Over the years, I've heard stories about clients who fired their agency after just a few weeks because they had yet to break through with top-tier national business press. This is an instance in which a candid conversation about expectations between the two parties may have failed to happen at the outset of the engagement. Clearly there was some disconnect.
Remember, a PR agency drives earned media — meaning our job is to identify the right reporter targets for our storytelling, create compelling pitches, and follow up with persistence. We have little control over whether a reporter is interested in a story. And when it comes to national business media, stories typically don't happen overnight (unless a company is sharing commentary on breaking news) but instead require careful nurturing over time.
A good agency should be listening daily to the relevant conversations in your industry (including from your competitor set) and coming to you regularly with new pitch ideas and targets. Your agency should also come to you at least once a quarter with new program ideas to build brand awareness.
Building a Better Partnership
It's incumbent on both the agency and the client to establish and maintain a close, trusted relationship. By committing to transparency and frequent communication, along with aligned and realistic expectations, you'll foster a connection that will not only help you hit your marketing objectives, but will thrive over time as your company grows and evolves.
Learn more about what Tier One and our client partners have accomplished together.
Kathy Wilson
What motivates me? Identifying and showcasing the unique and authentic elements of a company's story – those "aha!" storylines that set a great company apart from the merely good ones. Then developing a strategy that leverages a variety of storytelling channels, whether it's traditional media, social campaigns or visuals, to bring that company's value proposition to life.